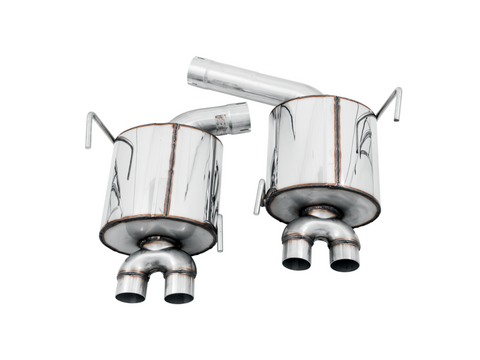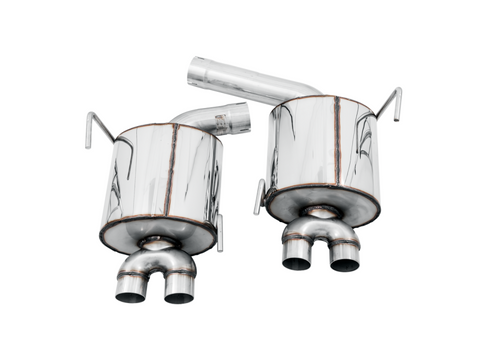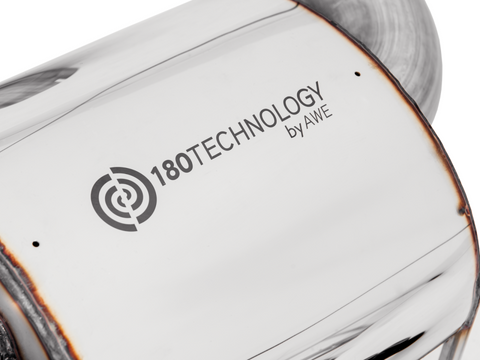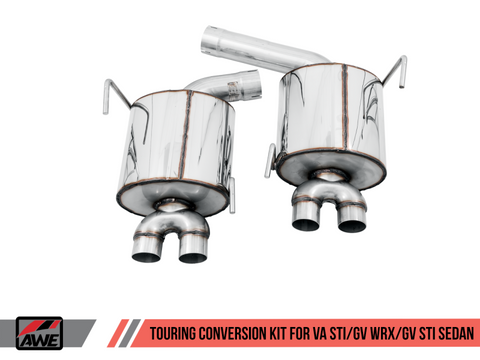 AWE Tuning
AWE Tuning 2011+ Subaru STI (GV/VA) Track-to-Touring Conversion Kit
$695.00
$731.58
you save $36.58
Introducing the AWE Tuning 2011+ Subaru STI (GV/VA) Track-to-Touring Conversion Kit - the ultimate upgrade for your Subaru STI! This kit is designed to convert your track-oriented STI into a more refined and comfortable touring machine, without sacrificing its performance capabilities.
Crafted from high-quality materials, this conversion kit includes a set of AWE Tuning Touring Edition Exhausts, which are engineered to enhance the sound and performance of your vehicle, while reducing drone and providing a more enjoyable driving experience. In addition, the kit comes with a set of AWE Tuning adjustable rear control arms, which allow you to fine-tune your STI's suspension to your specific driving needs, ensuring maximum performance and handling on both the street and the track.
This conversion kit is designed specifically for 2011 and newer Subaru STI models with GV/VA chassis codes, and is easy to install with no cutting or welding required. Plus, with AWE Tuning's industry-leading quality and craftsmanship, you can trust that this kit will provide you with years of reliable performance and enjoyment.
Upgrade your Subaru STI with the AWE Tuning 2011+ Subaru STI (GV/VA) Track-to-Touring Conversion Kit, and experience the perfect balance of performance and comfort on the road and on the track. Order now and take your driving experience to the next level!
This Part Fits:
| Year | Make | Model | Submodel |
| --- | --- | --- | --- |
| 2011 | Subaru | Impreza | WRX |
| 2011 | Subaru | Impreza | WRX Limited |
| 2011 | Subaru | Impreza | WRX Premium |
| 2011-2012 | Subaru | Impreza | WRX STI |
| 2011 | Subaru | Impreza | WRX STI Limited |
| 2022-2023 | Subaru | WRX | Base |
| 2022-2023 | Subaru | WRX | Limited |
| 2022-2023 | Subaru | WRX | Premium |
| 2015-2021 | Subaru | WRX STI | Base |
| 2015 | Subaru | WRX STI | Launch Edition |
| 2015-2021 | Subaru | WRX STI | Limited |
| 2020 | Subaru | WRX STI | S209 |
| 2016 | Subaru | WRX STI | Series.HyperBlue |
| 2018 | Subaru | WRX STI | Type RA |