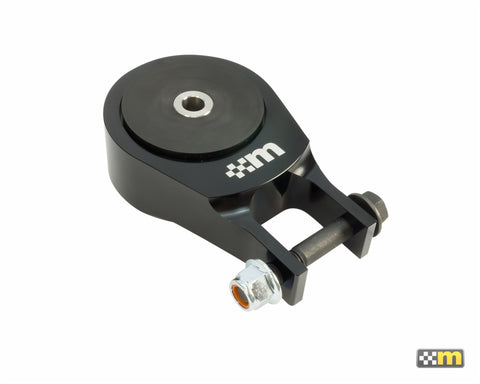 Mountune
mountune Roll Restrictor / Rear Motor Mount - Focus ST / RS
Boost the performance and handling of your Ford Focus ST / RS with the mountune Roll Restrictor / Rear Motor Mount.
Designed to minimize engine movement and improve throttle response, this mount is engineered using high-quality materials to provide a durable, long-lasting solution for your vehicle. The mount features a unique 2-piece design that is easy to install and allows for a more precise fitment, ensuring optimal performance and improved driving dynamics.
Constructed with aircraft-grade billet aluminum and high-strength steel, this mount provides superior rigidity and durability, reducing engine movement and torque steer under hard acceleration and high-speed cornering. The innovative design also helps to eliminate wheel hop, resulting in improved traction and overall handling.
With a focus on quality and performance, mountune has become a trusted name in the automotive industry. Their Roll Restrictor / Rear Motor Mount for the Focus ST / RS is no exception, delivering exceptional results that are sure to impress even the most discerning drivers.
Upgrade your Focus ST / RS today with mountune's Roll Restrictor / Rear Motor Mount and experience improved performance, handling, and overall driving enjoyment.
Application:
Focus ST 2013-2018
Focus RS 2016-2018
Features:
High quality anodized billet aluminum body
Polyurethane bushing
Reduction in engine movement
Minimal effect on NVH