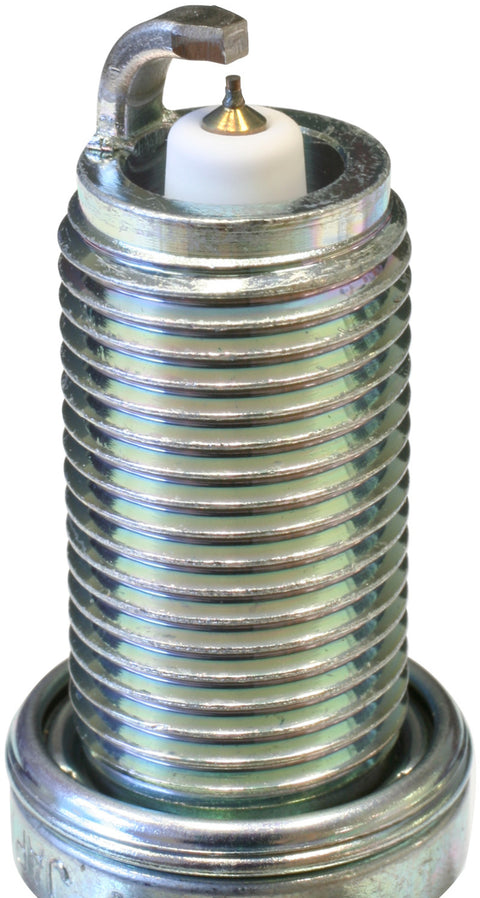 NGK
NGK Laser Iridium Long Life Spark Plug Box of 4 (SILFR6A)
Looking for a reliable and long-lasting spark plug? Look no further than the NGK Laser Iridium Long Life Spark Plug, now available in a convenient box of 4 (SILFR6A).

Crafted with precision using advanced laser welding technology and featuring an iridium center electrode, these spark plugs are engineered for maximum durability and performance. Their superior conductivity and resistance to wear and tear make them the perfect choice for high-performance engines.

But that's not all - these spark plugs also boast a long lifespan, ensuring that you won't need to replace them anytime soon. Plus, with their easy installation process, you'll be back on the road in no time.

Don't settle for anything less than the best - choose the NGK Laser Iridium Long Life Spark Plug for unparalleled performance and reliability. Order your box of 4 (SILFR6A) today and experience the difference for yourself.
This Part Fits:
| Year | Make | Model | Submodel |
| --- | --- | --- | --- |
| 2015-2020 | Dodge | Challenger | SRT Hellcat |
| 2015-2020 | Dodge | Charger | SRT Hellcat |
| 2009 | Subaru | Forester | XT |
| 2009-2010 | Subaru | Forester | XT Limited |
| 2010-2013 | Subaru | Forester | XT Premium |
| 2011-2013 | Subaru | Forester | XT Touring |
| 2009-2010 | Subaru | Impreza | 2.5 GT |
| 2008-2014 | Subaru | Impreza | WRX |
| 2010-2014 | Subaru | Impreza | WRX Limited |
| 2009-2014 | Subaru | Impreza | WRX Premium |
| 2008-2014 | Subaru | Impreza | WRX STI |
| 2011-2014 | Subaru | Impreza | WRX STI Limited |
| 2010 | Subaru | Impreza | WRX STI Special Edition |
| 2005-2006 | Subaru | Legacy | GT |
| 2005,2007-2009 | Subaru | Legacy | GT Limited |
| 2006-2009 | Subaru | Legacy | GT spec.B |
| 2005-2006 | Subaru | Outback | XT |
| 2005-2009 | Subaru | Outback | XT Limited |
| 2008-2009 | Subaru | Tribeca | Base |
| 2008-2009 | Subaru | Tribeca | Limited |
| 2015-2018 | Subaru | WRX STI | Base |
| 2015 | Subaru | WRX STI | Launch Edition |
| 2015-2018 | Subaru | WRX STI | Limited |
| 2016 | Subaru | WRX STI | Series.HyperBlue |